Siachen Glacier - Highest War in the World
Monday, Sep 21, 2009
Siachen Glacier is a glacier in the Himalayas averaging about 17,000 feet in elevation. The highest war in the world has taken place there between India and Pakistan since 1984. "In spite of the severe climate, the word 'Siachen' ironically means 'the place of wild roses'."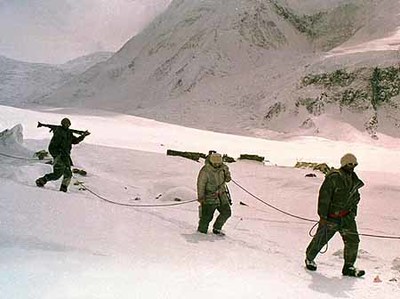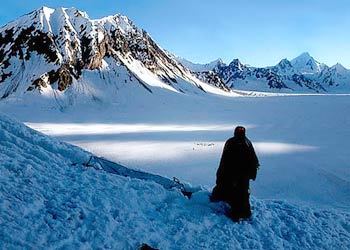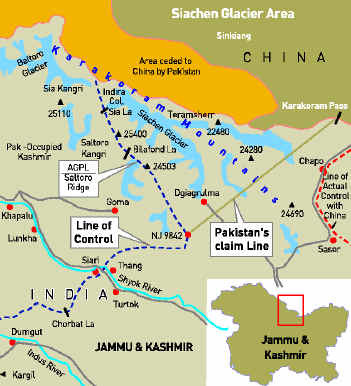 Siachen Glacier:
Relatedly, India has about half a million troops committed to the Kashmir war.
India has about 500,000 soldiers and paramilitary troops in Kashmir, which is claimed in its entirety by India and Pakistan and has caused two of the three wars between them since they won independence from Britain in 1947. [The Times, June 13, 2009, http://www.timesonline.co.uk/tol/news/world/asia/article6485349.ece]

For almost all the young protesters, that struggle is for total independence, rather than accession to Pakistan which, like India, claims all of divided Kashmir. Still, India has deployed an estimated 600,000 troops in Kashmir. [The Economist, 9 October 2008]
Armed Conflicts Report, India - Kashmir (1947 - first combat deaths), January 2009, http://www.ploughshares.ca/libraries/ACRText/ACR-IndiaKashmir.html.